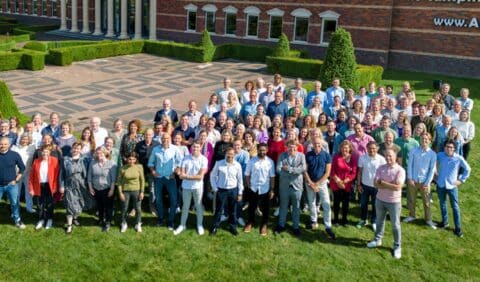 ACSI is Europe's leading camp site specialist. The trusted green camp site guides full of information for campers have been around since 1965. A way of life for camping enthusiasts and camp site owners alike!
ACSI offers general information about camping and camping accommodation package holidays in Europe. Plus of course Europe's most visited camping website. ACSI is prepared for the future!
First came the camp site guides. These are unique in that all camp sites included are visited every year by an inspector. ACSI does not award ratings to camp sites, it just gives objective information and quality standards. Campers themselves can rate the sites because only they know which amenities they require and what they consider to be a good camp site.
ACSI provides a complete range of products and services to campers. There is a wide range of printed camp site guides containing all camp sites and extras such as the integrated route planner. And plenty of information on the ACSI websites. The www.eurocampings.eu website for finding camp sites is in fact Europe's most visited camping website.
The 200 strong staff at ACSI work from a brand new modern office complex and do everything in their power to be of service to you and to give you an unforgettable holiday. 300 inspectors travel throughout Europe to assess camp sites.
So: when you think of camping, think of ACSI